In continuation of the topic about the future mobile version of the player, we are pleased to present you AIMP for Android v3.10. In this version, we have improved bookmarks for audio files and playlists, and also added few nice functions for working with files in playlists. First things first.
Bookmarks
Bookmarks manager
According to users feedback who creates many bookmarks for files, we have re-designed bookmarks view in the manager. Now all bookmarks grouped by a track for which it was created: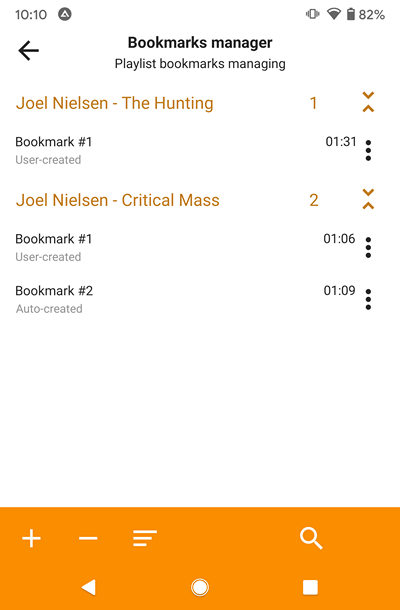 Also, we have added an ability to filter content using search function and an ability to edit already created bookmarks: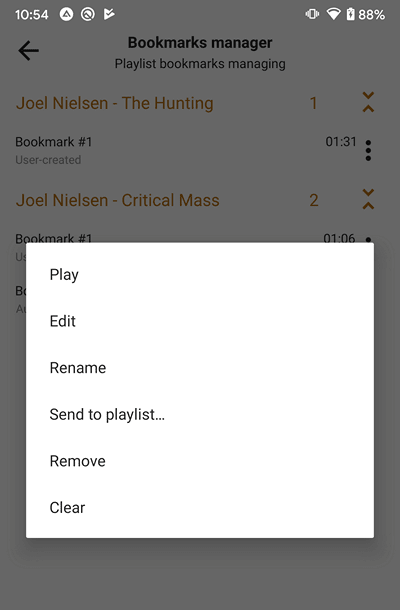 Auto-created bookmakrs
Now player can automatically create bookmarks not only for playlists, but also for each file according to user defined settings: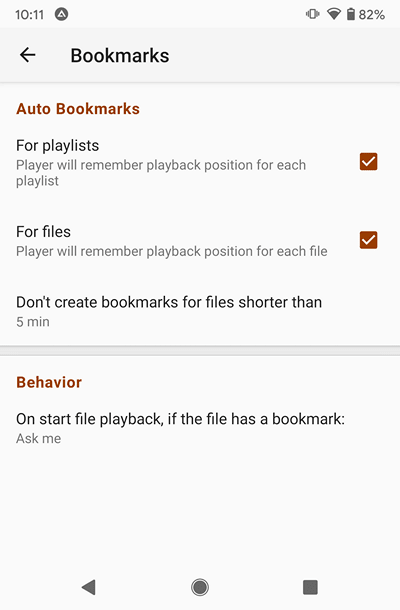 Automatic bookmarks are created by the player when you switch to another file or playlist, if currently playing file was not finished. Auto-created bookmarks are deleted automatically as soon as the file is listened.
Behavior
Also we have changed default behavior of auto-created bookmarks usage. Unlike previous version where player always use the auto-created bookmark, now player asks a user: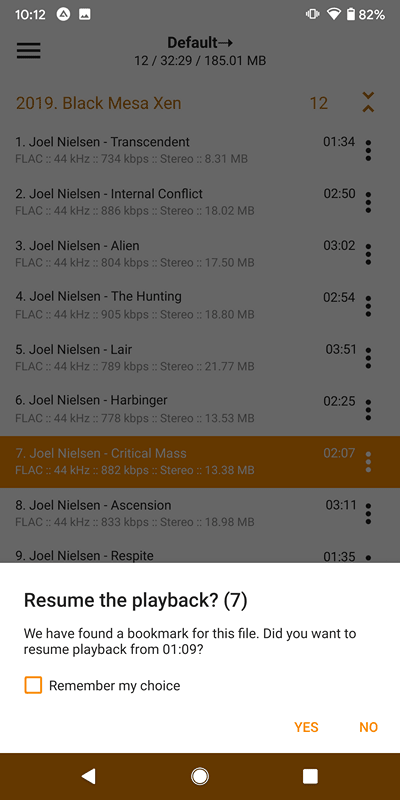 Before the dialog appear, player will start playing the file from beginning, and will use the bookmark only if you click the "yes" button.
Note if a file has few bookmarks player will prefer the auto-created bookmark first if it exists and the last created otherwise.
Of course, you can back to previous behavior via app settings or tap on the "yes" marked with the "remember my choice" checkbox.
Playlists
Default templates for sorting and grouping
Now you can specify default templates for sorting and grouping for new-created playlist and playlist where these parameters were not set. Note that sorting and grouping parameters in all already created playlists for the moment of release this version will not be reseted.
Send to…
In this version, we have introduced an ability to copy / move files to selected folder. Like in PC's version, the "send to" dialog remember three last your choices: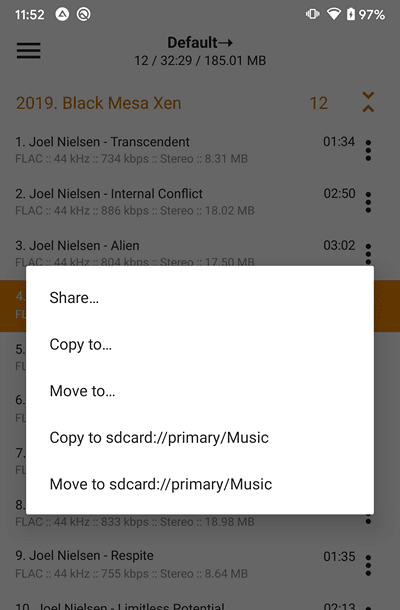 File operations can take too long, especially if your phone uses a slow SD card. To solve this issue, we have introduced a separate background service. So, you can continue to work with the app while file operation is running. Even if you invoke "send to" operation again the file operation tasks will be added to existing queue of background service.
In the case, if target path is already contain a file with a same name background service will display a overwrite prompt widget in notification area:

Note that app must have a write permissions for the target path.
OTG-drive support
In additional to playlist extensions, we have added support for external providers and otg-devices. Simply put, now you can listen music from USB-drives directly, without copying them to the phone's memory: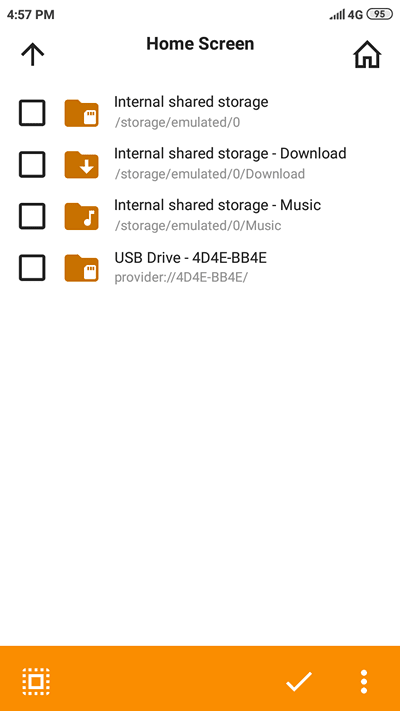 Visual Appearance
As you can see on a screenshots above, we have updated UI of settings dialog. Now it looks like a material design style. Additionally, we have improvied night mode support: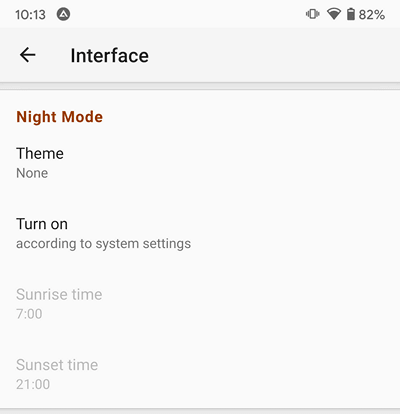 First, now app can activate night mode according to system settings. Next, if you don't like our automatic calculation of sunset / sunrise time, now you can specify it manually.
Bonus feature
We announce an ability to jump to next track by shake the phone. Of course, this behavior can be switched off.
***
We planning to start public beta testing at June 20.