In this version we continue working on features that have been introduced in v2.80. Special attention was paid to interaction with playlist, in particular, to interaction with special playlist that called "Favorites".
Playlists
The "Favorites"
Tab of the "favorites" playlist has been moved to commands area of main menu. Now it should not lost among the many open playlists: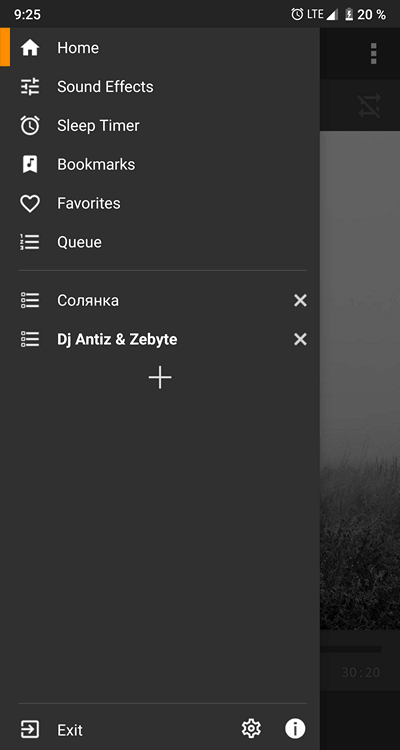 "Import from external apps"
The "import from external apps" settings category has been ported from PC's version:
Action: add to active playlist / add to "Default" playlist / add to empty "Default" playlist
Import playlist files to separate tabs
Start playback immediately
Player
Behavior Settings

The "action on startup" setting has been extended with new option – "suspend the playback". In this case, if player was not stopped before closing, player will restore it state on startup as well as if the "restore state" option is used, but will pause the playback.
Album Arts

In this version we have optimized code that works with album arts. Now app uses memory for image storage more efficiently, and now all preparing operations for images operates in separate background thread. So, these means that player will be more responsive during switching the tracks.
Widgets
Special attention was paid to desktop widgets that had no updates so long time.
Layout
All widgets can be resized from 1×1 to 6×6 now (Android 4.1 or newer is required). Widgets will adjust its content layout dependent from current size:
The "Favorites"
As you can see on screenshots above, long widgets contains a new "like" button. This button provides an ability to add / remove currently playing track from the "Favorites" playlist.
Themes
Now, all widgets synchronizes its color scheme with currently used skin if colors scheme was not customized. Note that to enable this feature for already created widgets you should open the configuration dialog and reset color scheme to default values.
User Interface
In v2.85 unlike v2.80 we have made not so many changes in user interface:
High Contrast

We have introduced a high contrast color scheme that called "Black Bliss" to default skin: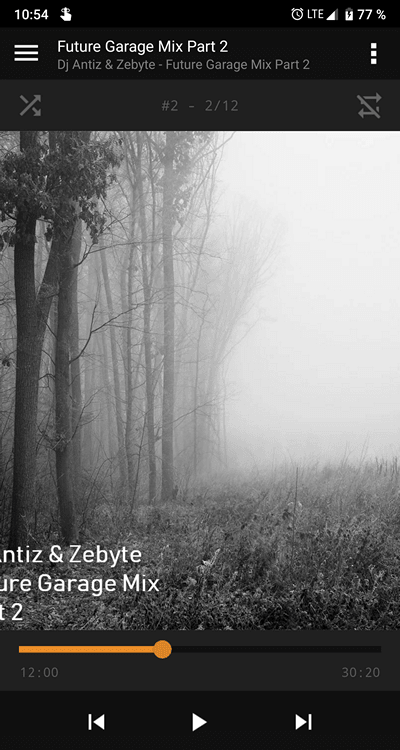 Navigation Menu

The "Favorites" playlist tab has been moved to commands area of main menu. The "settings" button has been moved to bottom of main menu and placed near the "about" button: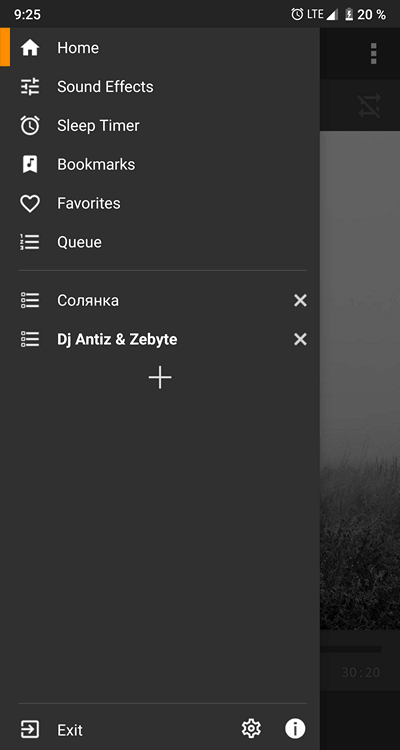 * * *
Start of public beta-testing was planned to beginning of November.