1
« on: May 24, 2018, 18:12:26 »
Currently there is a setting in Settings Playback for when playlist ends: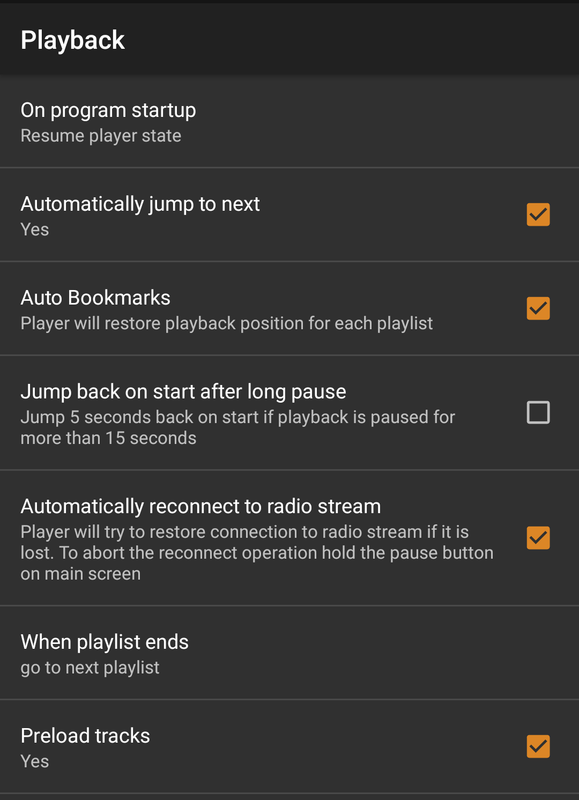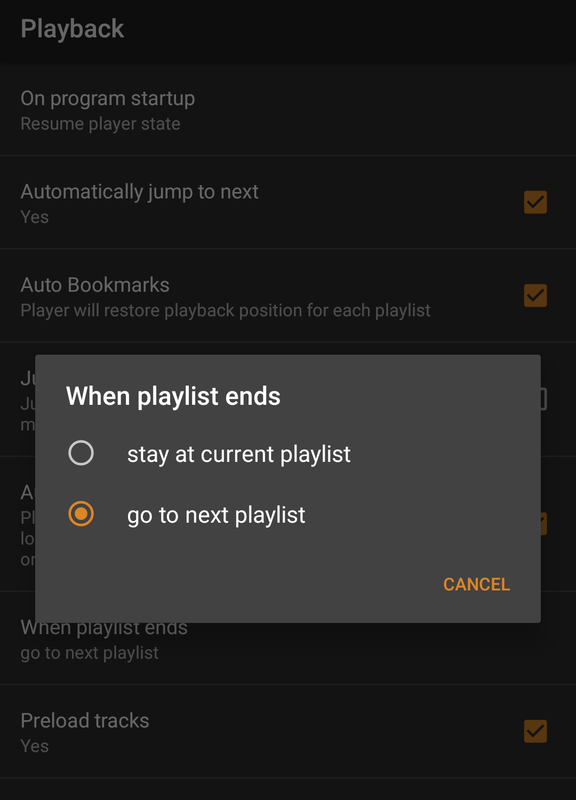 I suggest to add another setting, "When adding to queue"
Remain in current playlist
Switch to Playlist of last added song in queue
The second option above currently happens when adding songs to queue.
This affects option of the first setting, when playlist ends, as songs added to queue switches playlist, which makes the previous option of what happens at end of playlist to be overriden whenever a song is added to queue as playlist is switched before it can reach the end.
With the option 'Remain at current playlist' when adding songs to queue, this forces plauback to remain in same playlist until it ends, if first option is set in previous setting.