1
« on: December 07, 2021, 21:41:24 »
This feature requires some time to implement and some time to integrate it all views of default UI.

Optimized code of fft filter cannot be placed to "several lines of code". For example, PC's version of FFT is about 1000 lines + 360 lines to draw the visualization. Is it several lines? No, but general issue is not a number of lines.

No, its not. Modern versions of Android always warn users about high battery usage and forced to stop the app if user does not react to the warning. This is major issue for me now (look at feedback messages in Google Play).

General think: what device will be used for the visualization?
Phone? No, 90% of time phones has a black screen.
CarPC? No, it is unsafe for driving.
Tablets? May be.
TV? Most probable, because visualization on TV + surround sound system are beautiful solution for home party.

So, I was planned to implement visualization as a part of Android TV support feature.

This means that the spectrum will not be added to the phone layout at all? Sad

You are right that most people would not look at the spectrum at all, I understand the point.
But I thought you can still consider to include this on the phone layout also, with some "on/off" switch, and warning to the user about high battery usage in settings..
Android warns users about high battery usage for most apps now, even for youtube app, if i left youtube open in background and go to sleep, i got this warning.. But my huawei music player has a visualization, and the phone doesn't complain about battery..
Look: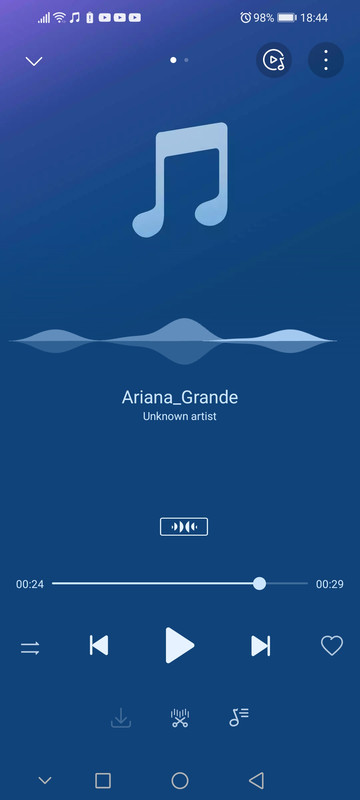 Anyway I love Aimp, it has better sound, and support for radio..
Thanks for your reply, I really appreciate your work. Greeting.